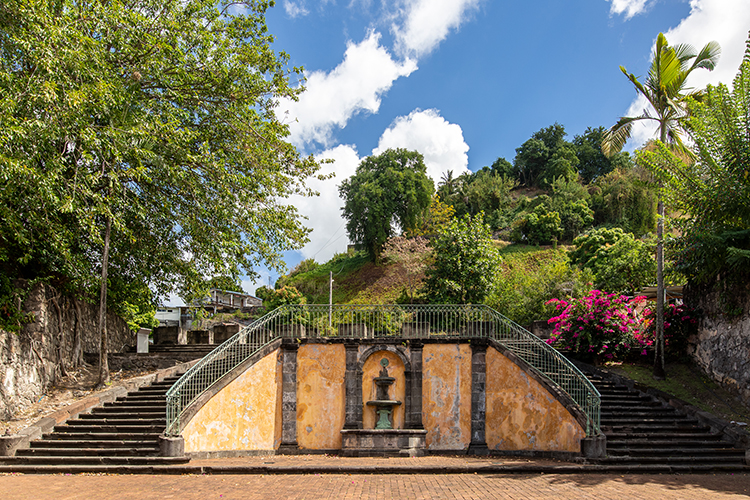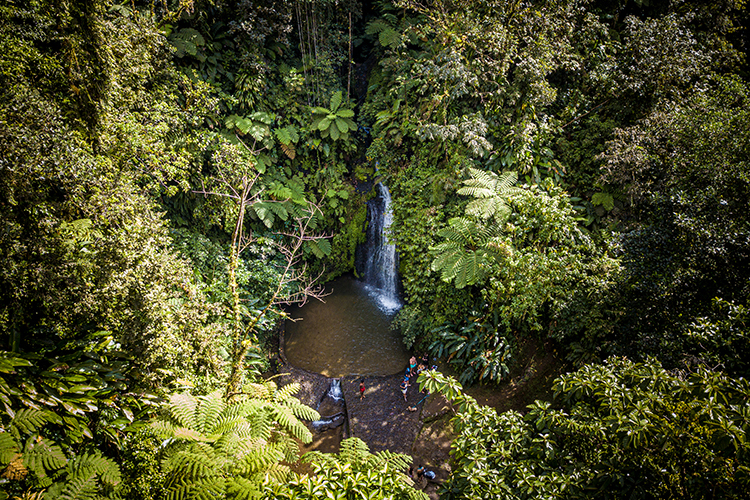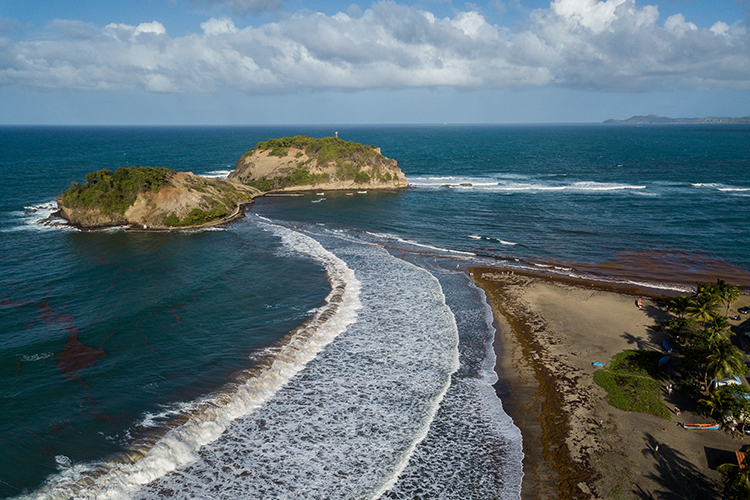 The cultural heritage reflects the history and identity of the territory of northern Martinique and its inhabitants. The North is unanimously recognized as the territory concentrating a large part of Martinican memorial heritage. Thus, a good number of emblematic heritage sites are protected, whether domestic, religious, industrial or archaeological.
Saint-Pierre, City of Art and History was a major center of attraction for France in the Caribbean at the time of colonization, it remains an essential landmark of the tourist attractiveness of Martinique in the 21st century.
In addition, the territory's cultural heritage is rich in culinary, artisanal and artistic know-how. Bèlè, basketry, the traditional manufacture of battery syrup, cassava or even kassaves are good examples.
Fishing with its traditional techniques is no exception and is an integral part of this wealth.
There are also tools for promoting, interpreting and mediating intangible heritage, notably at the Saint-Jacques Fund Cultural Meeting Centre, at the Maison du Bélè or at the Paul Gauguin Interpretation Center in Carbet.
With more than 400 sports facilities, the North of Martinique has a real offer in terms of activities. It is also a remarkable setting for nature activities such as archery, horse riding, climbing, or sliding sports.
Athletes will enjoy the most beautiful panoramas of the island by climbing Mount Pelée or by trying the famous hike of about 15 km which connects the town of Grand-Rivière to that of Le Prêcheur.
They can also go up the Falaise River to see multiple waterfalls including the "Gorges de la Falaise", accessible with an approved guide.
White, ocher or black sand
Sport, surf, plongée, snorkeling
In the plural because it is indeed a morphological plurality of coastlines: